Nature and active tourism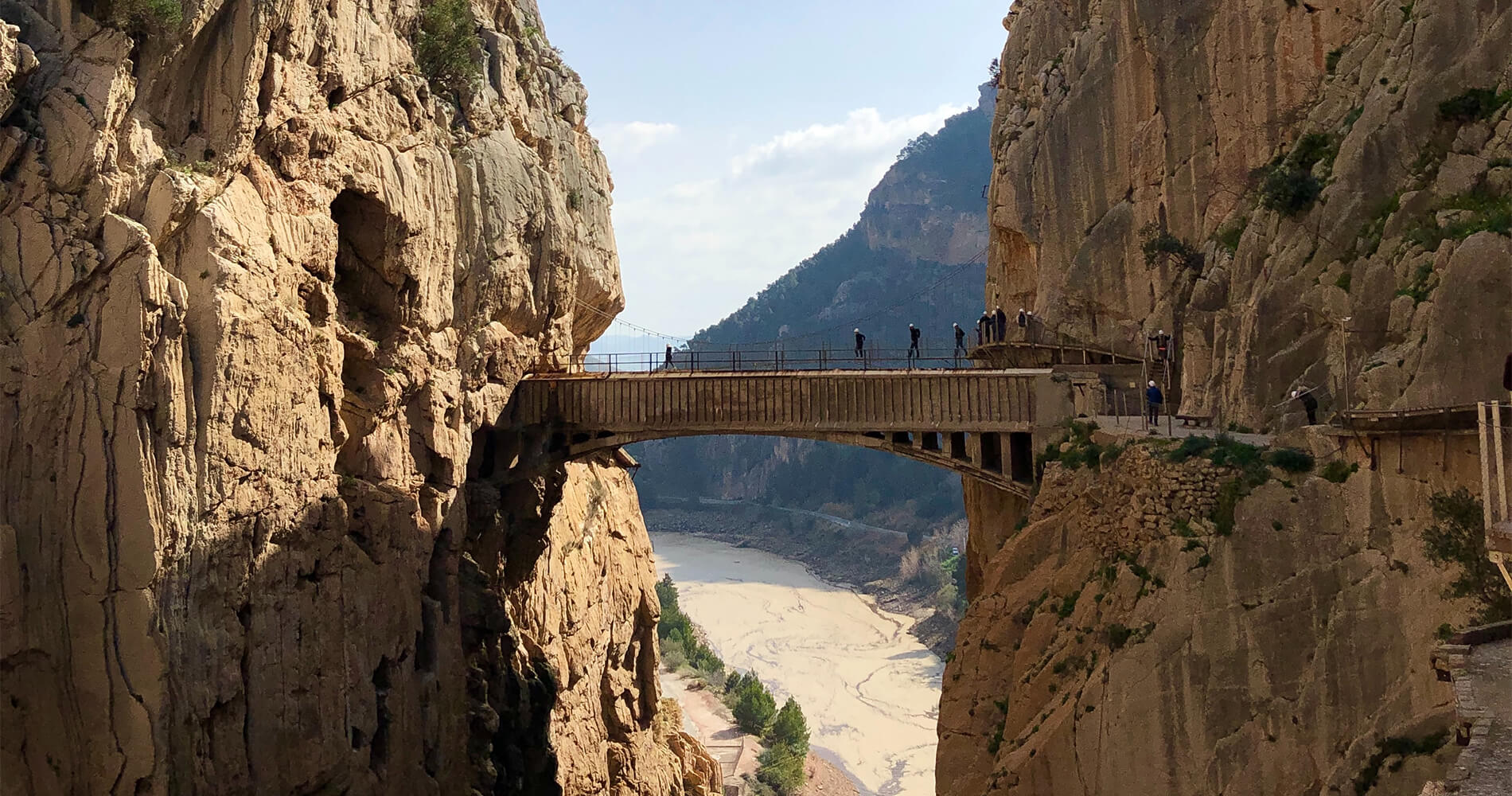 Natural attractions

Benalmádena Pueblo is located on the slopes of the Sierra de Mijas, 280 metres above sea level, where you will find trails with great geological appeal and diverse flora and fauna. The cable car will take you to the top of Mount Calamorro (772 metres).

The path of El Quejigal runs through one of the most spectacular natural areas of the Sierra de Benalmádena, in terms of flora and opportunities to observe eagles and other birds of prey.

Other trails

The immeasurably beautiful Hunters trail runs from the top of Pico Calamorro to Cerro del Morro. The Mina Trinidad trail leads the hiker to the remains of ochre mining sites from times gone by. The Tajo de la Sabia trail follows one of the most wooded itineraries.

Parks and natural spaces

During your stay in Málaga, you can visit Grazalema (147 km), the Sierra de las Nieves (99 km), the Parque de los Alcornocales (125 km) and the Parque Natural de Los Montes de Málaga (50 km). Take the opportunity to cycle or try your hand at caving, canyoning and hiking.

In the nature reserve of Fuente de Piedra Lagoon (88 km), you can discover the pink flamingos and enjoy off-road excursions, horse riding, hiking or cycling routes.

Serranía de Ronda, Guadalhorce…

The Parque Natural de la Serranía de Ronda, in the Valle del Abdalajís (60 km) offers hot air balloon trips, bungee jumping, paragliding, caving, canyoning and hiking. In the Via Ferrata, the Guadalhorce Valley and the El Chorro Gorge (60 km), you will find multiple options including canoeing, climbing and abseiling. Torcal de Antequera Natural Park (69 km), Axarquía – Sierra de Tejeda Natural Park, Almijara and Alhama (111 km).